CORE VALUES:
The La Grande School District is Committed to:
Safety and Caring
We strive to create high quality, integrity-driven, equitable educational experiences by providing safe and caring environments in which to learn and grow.
Social Emotional and Individual Well-being
We focus on the well-being of all students and staff members. This includes social, emotional and academic needs.
Relationships
We aspire to have effective communication and respectful relationships in all school district and community interactions.
Real World Education
We believe exceptional education creates life-long learners, develops students to their potential, and builds positive character traits and job skills. In addition, we highly value involvement in meaningful community service and beneficial partnerships.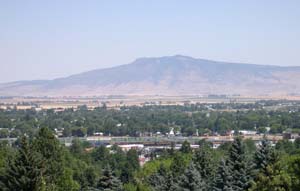 Our Community

La Grande has a population of about 13,300 and is the largest city in Union County, Oregon. La Grande is also the home to Eastern Oregon University (EOU). Our city newspaper is the La Grande Observer.

There are many opportunities for outdoor recreation in our area with the proximity of the Blue Mountains, the Wallowa Mountains, and Hells Canyon of the Snake River. We are located 260 miles east of Portland, Oregon and 170 miles west of Boise, Idaho on Interstate 84.
1305 N. Willow St. │ La Grande, OR 97850 │ 541-663-3200 │ Fax 541-663-3215